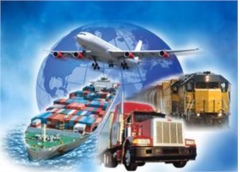 As a bridge to support commercial activities, modern transport should meet the increasingly complex demands of domestic and international transport market. The today transport is not only merely move the cargoes, but also to carry out the connections of transport process into an unbroken chain of transport in order to make the transport process of cargo more secure, more fast, higher reliability and simplicity level. Multimodal transport is becoming a popular mode of transport beside the traditional modes of transport (road, rail, inland waterways, air and sea transport) as it can meet the demands of the freight transport market.
Multimodal transport service is combination different modes of transportation such as sea - airway, airway - railway - road, etc.. or combination of all these methods properly to shorten transporting time and save cost at best for customer. Depending on the characteristics and types of goods, we can advise and arrange suitable modes of transport in accordance with the appropriate time and the most reasonable cost to customers. SANCOM Logistics has owned complete infrastructure facilities, modern equipment in collaboration with team experienced in the transport of goods by waterway, road, rail, sea and air. With global worldwide agents network and the seamless connection of transport modes, SANCOM Logistics has sufficient capacity to meet the transport needs to reach destinations with door to door through the coordination of different modes of transport.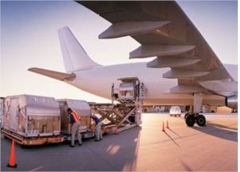 Service by air has been providing time-definite domestic and international air freight services to satisfy customers. Our internal expertise and relationships with all major air carriers is unparalleled in the market place. We do not limit the size, the weight, or the schedule of your goods and we can offer flexible options to and from all locations throughout the globe.
Our knowledge and strong partner relationships allow us to offer customers reliable, flexible, and cost-effective air-freight shipping solutions, whether your needs are for domestic or international air cargo transport services.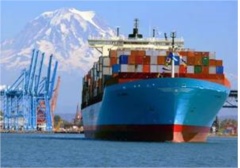 SANCOM Logistics is one of the worldwide logistics management provider in Vietnam. Together with our experienced team of sea freight personnel and our relationships with major carriers, we manage a substantial level of sea cargo into and out of Vietnam. We understand that the needs of each client are unique and thus will work to provide you with the best service at all times, tailored to your requirements. Our team is comprised of expert problem-solvers, experienced and trained to offer solutions to your freight challenges.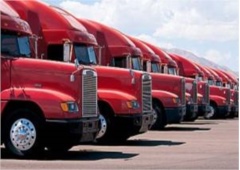 Road - Our ground freight services division offers a broad range of land transportation services. Whether a truckload delivery across country, a merge-in-transit operation or custom service at a local port, SANCOM Logistics can handle it for you. Our partnership with the leading trucking lines focuses on one goal "providing the most cost-effective and smooth trucking and freight services to our customers", based on good experience with many years in doing local transportation in Vietnam, SANCOM Logistics commit to our customers with our vast truck team and we always deliver cargoes to our customers on time and meet our customers need for general and special cargoes.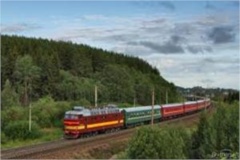 Rail - SANCOM Logistics has offices in Ho Chi Minh City, Da Nang City, Hai Phong City and Ha Noi City, the four major cities of Vietnam from the North to the South, we can handle and deliver cargoes to our customers by rail from Ho Chi Minh City to the Central of Vietnam or to the North of Vietnam and vice versa.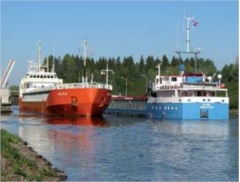 Waterway - Inland waterway transport is a viable alternative or addition to road and rail transport in Vietnam. Though environmentally-friendly and, frequently, the most economical mode of inland transport, it remains largely under-exploited in Vietnam and countries. By enhancing the efficiency and sustainability of inland waterway transport, SANCOM Logistics has owned and has a lot of experience to exploit this mode of transport for many years.
Transshipment services
SANCOM Logistics offers transshipment services, including customs clearance all ports and then trucking shipment and border clearance to Laos and Cambodia. SANCOM Logistics is especially strong in transport to and from Laos, to and from Cambodia.
Our services and products
Multimodal transport
Sea freight, Air freight
Consolidation services
Door to door services
Courier express services
Domestic transport (road, rail, waterway)
Customs clearance
LCL/ FCL services
Shipping agent
Documentation services
Logistics services
Transport to/ from Laos, transport to/ from Cambodia
Dangerous goods services (IMDG Class 1~9)
Perishable, frozen goods services
Warehousing and distribution
Packing, crating, wrapping services
Cargoes insurance services
EXW/ DDU/ DDP terms shipment
Move and install factory's equipment system
Oversized cargo, overweight and project cargos transport
Exhibition cargoes services in Vietnam and overseas (Lao PDR, Cambodia, ...)
For more information, please contact us: